FOGSTAND Gallery & Studio is a nonprofit art space and creative education centre.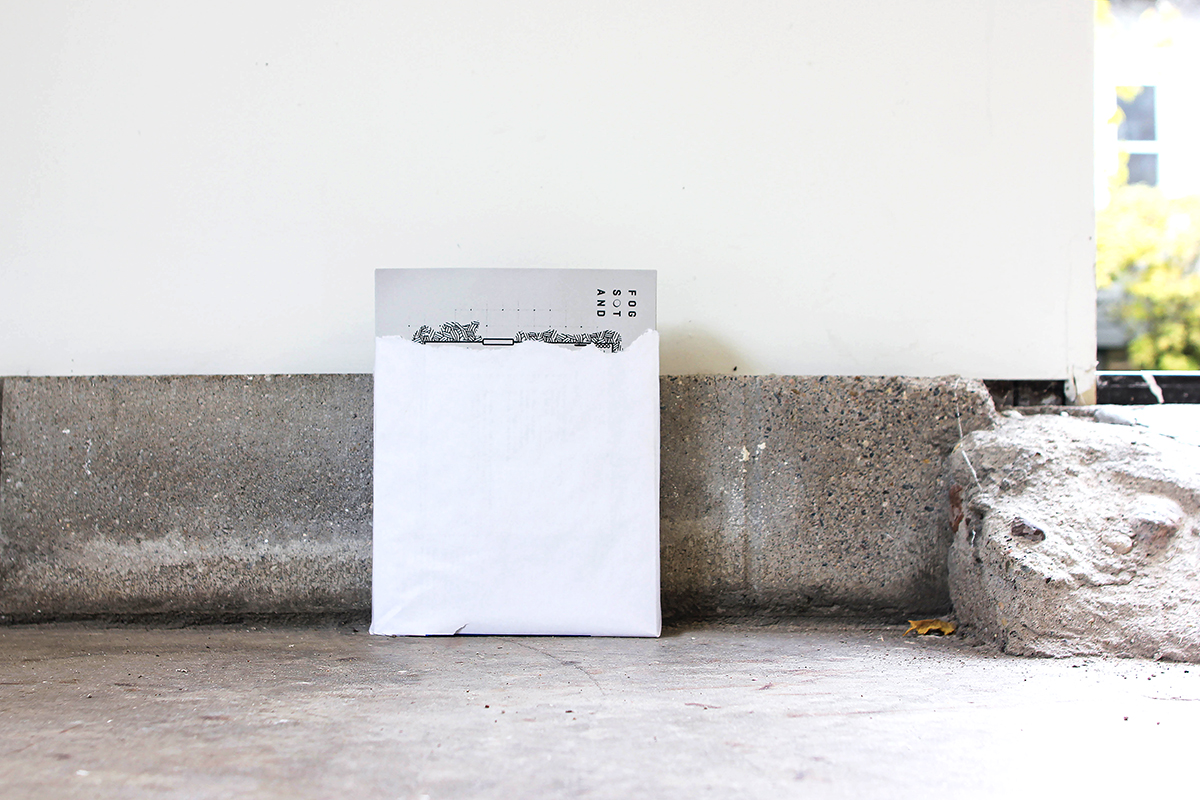 Exhibition on view: 09/21 - 10/13/2019
Opening : 09/21/2019, 1-5pm
Venue: FOGSTAND @ St. Paul, MN, USA
Jacob Bluhm
(b.1991, USA) is currently studying toward his BFA in Studio Art with concentration in Art Photography at the University of Wisconsin - Stout. Bluhm's practice engages with photography as a means to explore worlds within worlds. His work become an apparatus to pavane between natural phenomena and science fiction.
Brandon Cramm
(b.1986, USA), is newly based in the Minneapolis having recently moved from Glasgow, Scotland. Cramm graduated from the University of Wisconsin - Stout in 2010 with a BFA in Sculpture, and received an MFA from The Glasgow School of Art in 2013. Cramm's creative practice often makes use of digital imaging, text, sculpture and installation; and is guided by a curiosity in narrative/storytelling, design rhetoric, and the position of spectatorship. Select Exhibitions/Projects include A Crypt of Living Timbre, CCA: Intermedia Gallery, Glasgow, UK (2018); 和 [he'], Tiawan Academy, NY, USA (2018); Beholder, Fogstand, Hualien, TWN (2017); Self-Titled Group-Show, Market Gallery, Glasgow, UK (2016); The Grind, Voidoid Archive, Glasgow, UK (2015); Untitled, Sequences Festival, Reykjavik, IS (2015); God Only Knows, The Tip, Frankfurt, DE (2015)
John Nicol
born 1980 in Aberdeen, Scotland. Graduated from Grays School of Art in 2001 and finished the MFA at Glasgow School of Art in 2011. Currently based in Glasgow and lectures at the Glasgow School of Art. Commonplace materials and objects are reinvented and employed in John Nicol's work to perform an ambiguous role between the functional, conceptual and aesthetic. His works are often about authenticity and social, cultural and economic value.
FOGSTAND is pleased to invite you to our next exhibition 'love - love', by Brandon Cramm featuring works by John Nicol and Jacob Bluhm.
---
The beginning of this project started with a trip up north. I had wanted to go for a while but, in all honesty, I was also a bit apprehensive. I had heard about this strange place: an anomaly within nature, a place that stories seemed to emanate from. There was your fair share of fishing stories, but even they carried a fraction of some old wives tale or superstition. Geographically, the site was also peculiar. It had been made by some kind of spacial recursion, an echo within the land, a lake inside a lake. This project came from a regard to the depths of Lake Wendigo.
---
PR
︎︎︎ 漢