FOGSTAND Gallery & Studio is a nonprofit art space and creative education centre.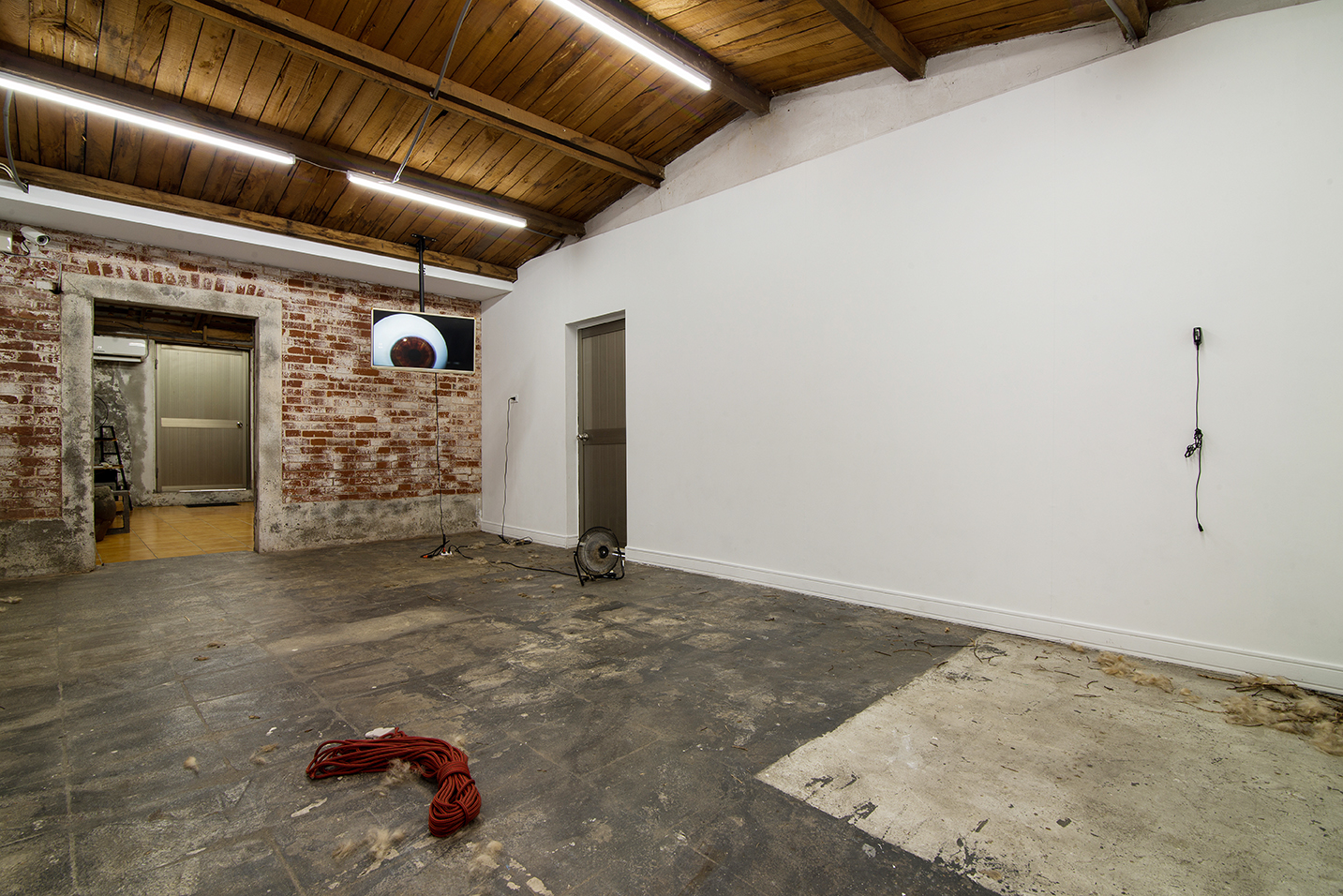 Exhibition on view: 07/22 - 10/01/2017
Opening : 07/22/2017, 1-5pm
Venue: FOGSTAND @ Hualien, Taiwan
Brandon Cramm
(b. American, 1986) currently lives in Glasgow, Scotland. Cramm has an MFA from Glasgow School of Art, 2013 and a BFA from The University of Wisconsin - Stout. Select exhibitions/projects include: Self-Titled Group Show, Market Gallery (2016), The Grind, Voidoid Archive (2015), God Only Knows, The Tip (2015), Untitled, Sequences Festival (2015), Summer Vids, Sadie Halie Projects (2014). Select Publications and writing include: 'Flavour Text Annotations' commissioned by Transmission Gallery (2017), The Breadeaters, commissioned by Aniara Omann - Hybrid, Celine Gallery (2016), Let it Go, Gnommero (2015), Words Don't Come Easy, Nylistasafnið (2014).
The focus of Brandon's practice originates from a reflection on the role of the spectator and addressing a collective relationships to images and media. He is interested in how all objects, media, tools and social platforms have coded limits and bias toward certain types of actions, procedures, and content; all of which shape our versions of reality. Potentially limiting (if not for the ability to imagine other contexts and iterations), the 'law of instrument' warns, "If all you have is a hammer, everything looks like a nail." A foreseeable problem could be in the statement's assumption of the observer's ability to recognize the tool they are already so entangled with. An alternative statement might read, "If all you have is a nail, everything looks like a nail." Or, even more deeply entangled, "If all a nail nails is a nail, nails nail like a nail."
This entanglement is far less obvious when the act of mediation dissolves into the background of our user-experience. This might promote a greater attention toward the rhetoric and tools at hand, whether it be hammers or language. From the position of the spectator, a practice of recursive observation might brings into question, not only a world of performing objects, but also the subjectivity of the individual intertwined in it. Within his practice he employs an economic use of, otherwise, self-effacing design rhetoric: emphasizing a gestural quality innate in production, in order to display and question the presence of an assimilating subjectivity.
Jin-Da Lin
(b. Taiwanese, 1983) currently lives in Taiwan. Jin-Da has an MFA from the Tainan National University of The Arts of Graduate Institute of Plastic Arts. Select exhibitions/projects include: Platform Movie-Platform Movie apartment,Taipei/Taiwan (solo show, 2014), Perforator-Academia Sinica,Taipei/Taiwan (solo show, 2004), Shattered Sanctity-MOCA Taipei /Taiwan (group show, 2017), What We Are Mapping-The Pier-2 Art Center,Kaohsiung /Taiwan (group show, 2014), South country, South of Country-Hol gallery,Tainan/Taiwan (group show, 2012), TAIWANALE-tamtamArt gallery,Berlin/Germany (group show, 2011), Formose Cinema – Rencontre du film Taiwanais-6e CONTINENT,Lyon/French (group show, 2010), Asia Students and Young Artists Art Festival-Seoul Railway Station Old Building/ Korea (group show, 2008)
Jin-Da re-condenses "somewhere" of his deep memory through shooting video image of location and landscape that memory has been placed. In other words, the artist is not reproducing similarity between two locations by shifting spaces horizontally, but is constantly taking a new location at a fictional spot in past memories. This kind of fiction allows him to produce narratives in a trip recorded without end. Furthermore, these narratives can be reassembled to connect to some fragmented memories which are deliberated anew by the artist. Jin-Da is an artist of "depth-making". From a mountain to a city and a harbor; from Taipei to Kaohsiung, he has faked the depth of memory field in between these locations.
(Text by Chien-Hung HUANG)
FOGSTAND Gallery & Studio is pleased to announce Beholder, a two person exhibition including Glasgow-based artist Brandon Cramm (his first exhibition in Taiwan) and Taiwanese artist Jin-Da Lin.
Macroing acts as the indented point toward which this exhibition begins to gather. A macro in computer science is a rule or pattern that specifies how certain input sequences are mapped to replacement output sequences, according to a defined procedure.
Since artistic productivity rests within the jostle of situational properties and hermeneutical constants, the figure of macroing can be understood as an important method to store sensitive meaning within more generic iconography. For me as a curator, the macroing process is a method that appears to be operating in both Brandon Cramm and Jin-Da Lin's work, namely to filter chains of information and experience into the singularity of bound instances. However, this instance is not elaborated upon directly (due to the irregular periods of exhibition or exposition) but, instead, captured and stored under a momentary stroke—normally the encrypted conditions in which it was experienced. I say encrypted because the captured data is dis-associated from the evental site, which made it present in the first place. Finally, when given an opportunity to exhibit, this method produces irregular formulations since the artists (and the curator) have accumulated multiple macro-ed instances, each containing strings of brutally hewn sense data.
It must be made very clear, this is not collage, nor is it assemblage or pastiche. It is excommunicative to the degree in which inclusivity and colloquial familiarity are sacrificed for a perceived situational accuracy. An accuracy brought into play through the interplay between two types of settings, the thresholds of modulation (speed, height, or temperature, scale, etc) at which a machine, device or software can be adjusted to operate and the perceived opening (setting, as in the place or type of surroundings where something is positioned or where an event takes place) that allows the former to come into play, and by so doing, cancels out the later ever having been so.
︎︎︎
漢